Parents
One of the goals here at Grace Baptist Church is to teach the Word of God and train God's people to share the Gospel with others. We want to continually focus all out hearts towards Jesus, what He has done, and how that affects the way we live. If you have any questions or concerns please do not hesitate to ask. Thank you for being a part of Grace and entrusting your teenager(s) to us! By the way, if you ever want to hang around and see what we do, feel free!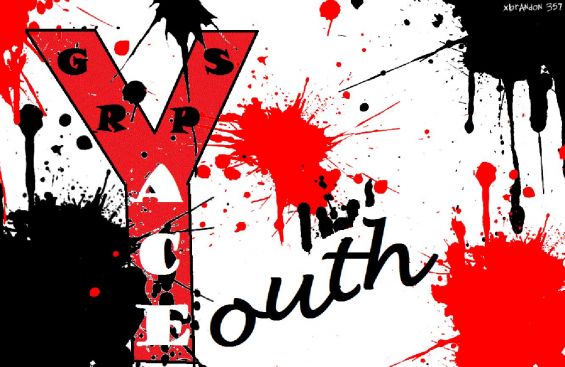 Mission
"To walk alongside teens while demonstrating the gospel; teaching them to engage and evaluate the ever-changing culture using God's never changing truth" (Colossians 1:28).
Goals
Focus on Jesus, obey his Word, and live out what we learn.
Provide an environment where teens can develop lasting friendships centered on the good news of Jesus Christ.
Have Fun!
Expectations
Let's make this easy, gr A C E sp A C E...
Affection/Attendance: we know that relationships are a big part of a teenager's life. At the same time we do not want that aspect of life to become the focus at Grace Space. We ask that our teens refrain from public display of affection (holding hands, arm around each other, kissing, etc...). One more thing, we ask that if a teen comes they stay from 7-10.
Contraband: "Under 19, forget about it". Grace Space is a drug, alcohol, cigarette, fireworks...Free zone; if you have it, don't bring it.
Electronics: Phones and IPods are allowed, but we are not held liable for them if they are lost or damaged. Once again, we do not want them to be the focus; we want to hang out with the teens! If we feel that they are being used too much we will ask them to be left at home.
Schedule
7-10 pm sharp
Each week there will be either an outside event or planned activities at the church which include games, sports, theme nights, music, snacks and a challenge from God's Word with time for discussion and follow up. We also have a new website being developed that will give opportunities to stay connected as well as calendar details for upcoming events.
If you have any questions, feel free to contact Pastor Dan at pastordan@gracebaptistchurchpe.ca
Activities
Stay tuned! Events coming shortly.
Please contact Pastor Dan Thomson (368-2218 ex. 228) if you have any questions - he'd love to help!

FIND US ON FACEBOOK